Are you looking to take your home to the next level? Are you a frequent entertainer? A home bar is the perfect addition.
At RSI, we have the largest showroom in St. Louis with an experienced team of designers to make it easy. Let us guide you through the home bar design process from start to finish. With every element of your new home bar available at RSI, we can make your remodeling dreams a reality.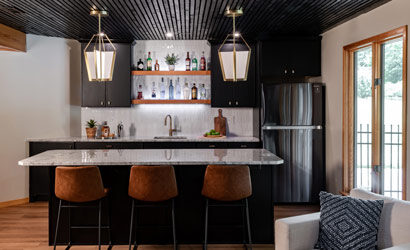 Bar Design
What is your style? What do you need, functionally, from a home bar? RSI's team will help you, from choosing products and materials to creating a personalized space and ensuring installation goes as planned, your home bar design will be just what you envision.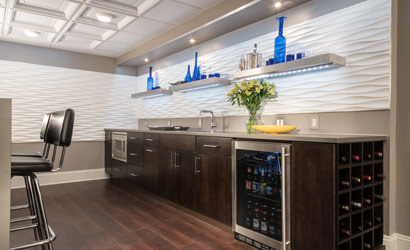 Bar Cabinets
RSI has an amazing selection of cabinets for your home bar, so you can ensure it stays stocked and beautiful.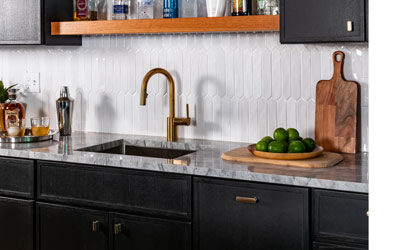 Bar Countertops
Your home bar countertop should meet your style and needs! RSI offers countertops made of natural stone, quartz, glass, concrete and more.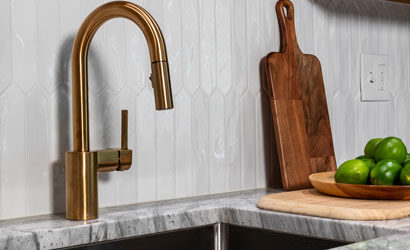 Bar Sinks & Faucets
We offer a wide range of choices for your home bar's sink and faucet. Let us help choose the right option for you.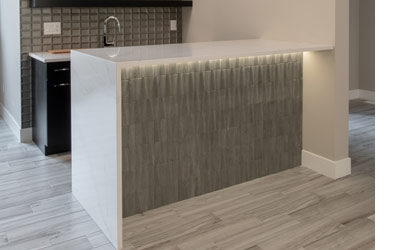 Bar Tile
The perfect tile backsplash should complement the style of your home bar. RSI's design team is here to help you choose.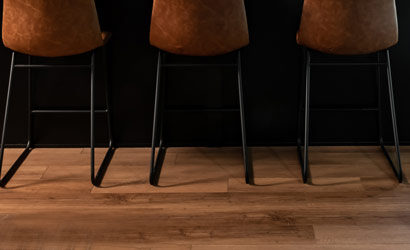 Bar Flooring
Is your home bar in a high-traffic area, or in a basement that's prone to moisture? Our designers will learn about your unique situation to find the right flooring for you.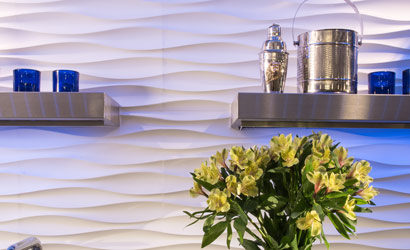 Bar Lighting
The right lighting is essential to a stunning home bar. RSI offers several beautiful and functional options to complement your space.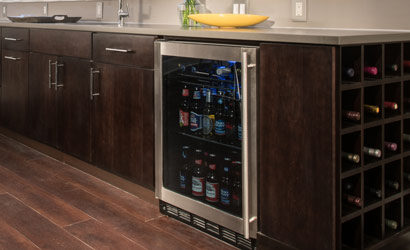 Bar Appliances
We can complete your custom home bar with a suite of appliances designed to bring the look and efficiency you have been dreaming of.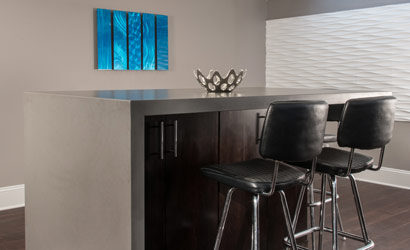 Bar Installation
When you are building your perfect home bar one of the most important things to consider is installation. We have a professional installation division with years of making dreams a reality. Enjoy peace of mind with your project by working with our experienced installation team.
You dream It, we design It
Considering a Kitchen or Bath Remodel?