Bathroom Design & Remodeling
Whether you're looking to refresh your bathroom or complete a larger bathroom remodel, our bathroom design team is here to assist you. From selecting your materials to seeing the installation through, RSI has decades of experience in bathroom remodels.
Our St. Louis showroom has more than two dozen bathroom displays demonstrating the latest design options.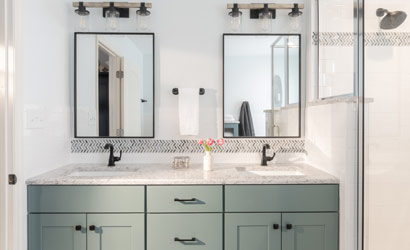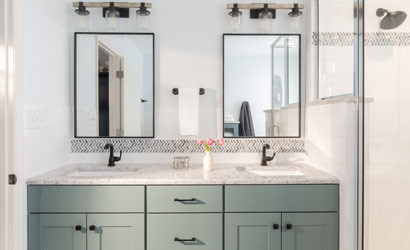 Bathroom Design
From educating you about products, materials and costs, to creating a totally personalized space for your lifestyle, to ensuring the delivery and installation are done professionally and as promised, we help you every step of the way.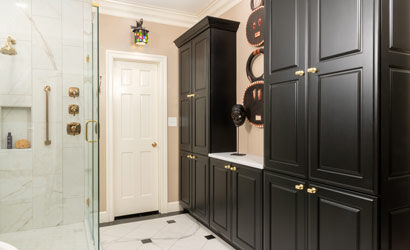 Bathroom Cabinets
Beauty and affordability are within your grasp. We have wonderful bathroom cabinet options to match your unique style and budget.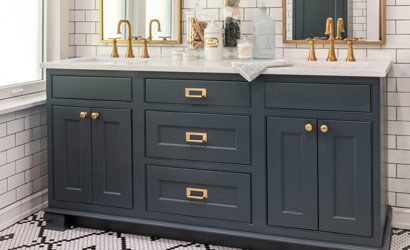 Bathroom Vanity Tops & Sinks
Vanity tops say a lot about you and your style. Our bathroom designers will help you understand your options and how different bathroom vanity materials might fit into your lifestyle.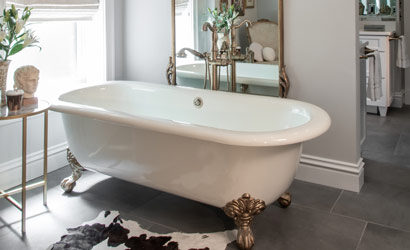 Bathroom Showers, Tubs and Toilets
It's about lifestyle, function and style. Our goal is to understand your vision, help you understand your options for showers, tubs and toilets, and bring it all together with a holistic design.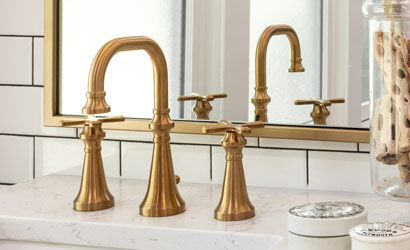 Decorative Bath Plumbing
Do you dream about a home spa complete with body sprays? A luxurious soaking bath? A sleek, contemporary wall-mount faucet? Whatever your need, we have a wide range of manufacturers, styles and finishes for you to bring the right amount of pizzazz and utilization to your personalized bathroom.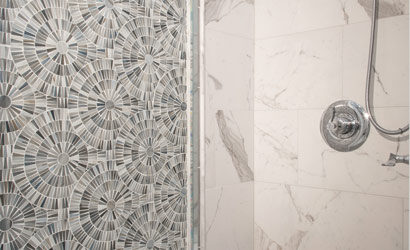 Bathroom Tile
Tile is the focal point of any bathroom, and it makes a bold statement on your personal style. Let our experienced designers help you find the perfect bathroom tile for your statement.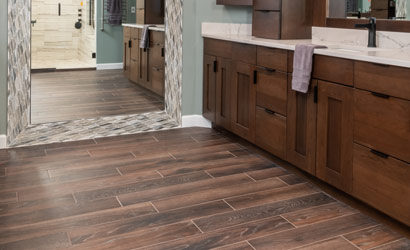 Bathroom Flooring
Tile is the perfect choice for a bathroom floor. It's beautiful, highly durable and water-resistant. However, it can be shockingly cold on your feet (especially in the middle of the night)! Consider installing a heated floor system under your new tile. Your feet will thank you.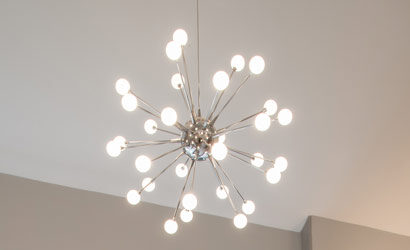 Bathroom Lighting
Coordinating your lighting with your fixtures creates a cohesive look. We can help with a complete lighting plan for your bathroom.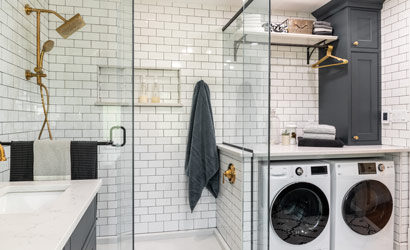 Bathroom Remodel Installation
When you are building your dream bathroom, one of the most important things to consider is installation. We have an entire installation division with years of experience making dream bathrooms come true. Enjoy peace of mind with your project by working with our bathroom installation team.
Bathroom Remodeling Showrooms
You dream It, we design It
Considering a Kitchen or Bath Remodel?