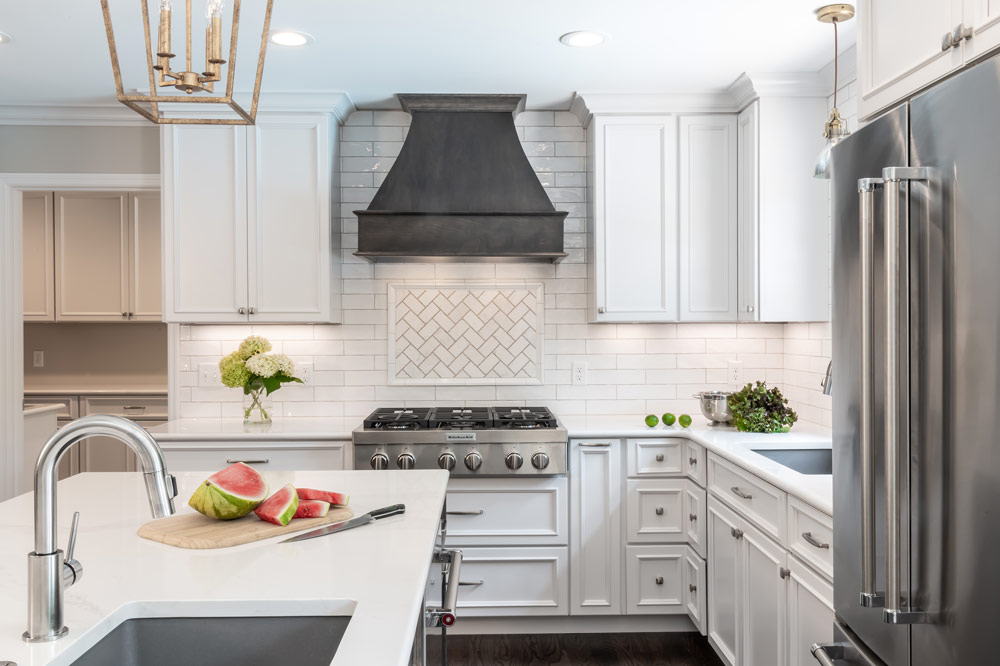 Our team is prepared to guide you through every step of your kitchen or bath remodel. RSI's turnkey process includes a project manager who will coordinate design services, product selection and professional installation.
VISIT OUR NEW COLUMBIA SHOWROOM!

3302 Broadway Business Park Ct.
Suite A
Columbia, MO 65203
Feel free to stop into our St. Louis or Columbia locations at your convenience to browse our displays, get inspiration for a project, or discuss details and pricing for individual items such as vanities, countertops or appliances.
Explore Kitchen & Bath Designs
Discover inspiring kitchens and baths inside the homes of past RSI customers.
We've assembled useful guides to help you get started on your kitchen or bath remodel.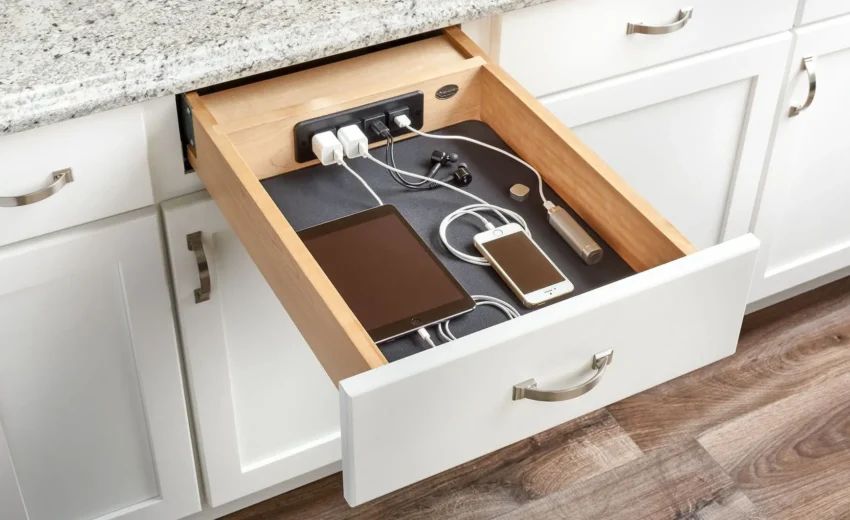 Measuring Guide
Our Measuring Guide will help you create a rough outline of your space before an official measurement is taken. This is an excellent first step and a valuable resource for your first appointment with an RSI designer.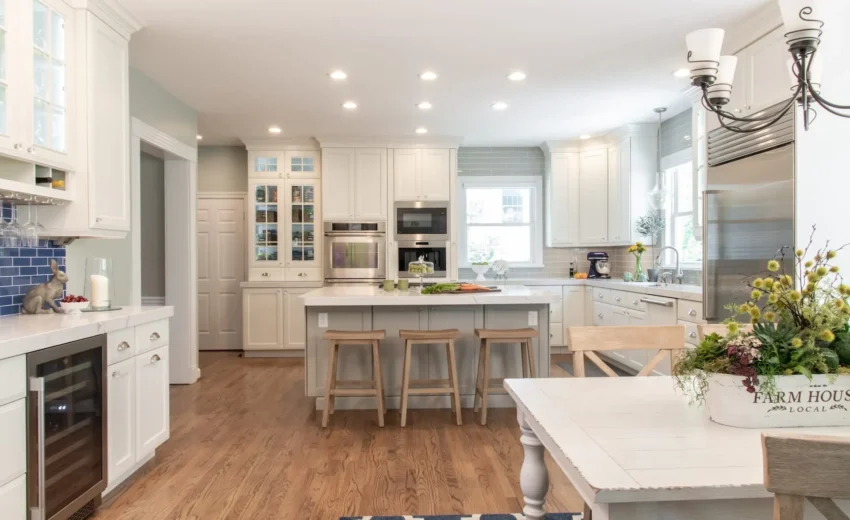 Kitchen Guide
The Kitchen Guide is another beneficial resource as you prepare for the first appointment with a designer. This questionnaire will help you understand your vision for your kitchen remodel, bringing your lifestyle, budget and personal style into focus.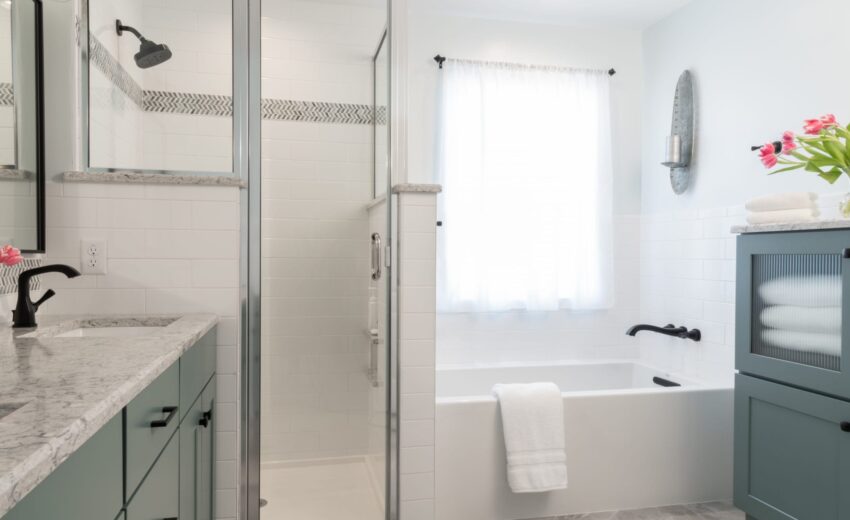 Bathroom Guide
Like our Kitchen Guide, the Bathroom Guide will delve into questions of budget and style while considering factors such as the number of family members who will utilize the space or the number of years you plan to live in the home.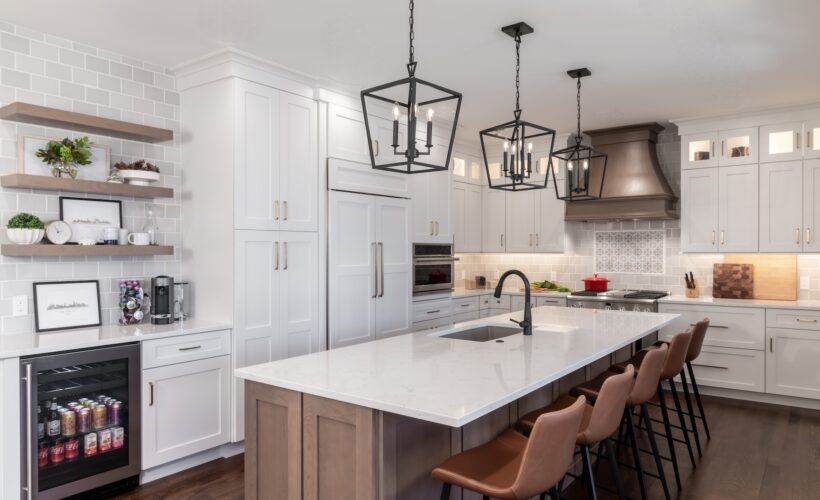 One of our kitchen and bath designers, Heidi Bartels, provided us insight into her design style and process. Her favorite room to design is the kitchen. It is the heart of every home and brings her joy to see that space come to life. In order to start any new…
What Our Customers Are Saying
What a wonderful experience! We had a major remodel of a kitchen, master bathroom, and kid's bathroom. Andrea was simply amazing. She was honest (kept me on budget) and had wonderful ideas.
I worked with my RSI designer for almost an entire year on the design. She was helpful about suggesting something she thought I would like and never complained when I changed something yet again. I wouldn't hesitate to recommend RSI to anyone redoing a project. She started out as my designer and finished as my friend!
Hollie has always been great. She gives attention to me as if I am a friend. She remains neutral unless I demand her personal opinion. I have used her now for three jobs and will continue to!
Kelly was all the typical things that people say in positive reviews – professional, knowledgeable, friendly, prompt, and thorough. But, she was more than that. She demonstrated intuition and knew what we liked and what didn't match our style. She didn't attempt to oversell, which actually resulted in us wanting to do business with her because we trusted her. The end result... a beautiful bathroom that makes me smile every time I see it!
It was a pleasure working with Cindie and RSI. You have such a great selection of products to choose from, and Cindie was very patient with us while we made up our minds. She is very knowledgeable and was very helpful through the whole project. We are looking forward to working with her and RSI when we start our kitchen remodel.
Alex was wonderful! Professional and yet warm and friendly. She planned our kitchen perfectly! The major renovation of our kitchen went smoothly and with no problems. She kept our budget in mind and still gave us a spectacular kitchen.